Adore Beauty Affiliate Program
The Adore Beauty Affiliate Program is a great partnership opportunity for those who love skincare, makeup, our brands and products!
Approved affiliates will receive unique links and banners that you can place on your blog to direct traffic to the Adore Beauty website and promotional landing pages. Affiliates will earn a generous 10% commission every time a customer makes a successful purchase using their link.
The amount of commission affiliates earn depends on how they choose to promote Adore Beauty and our products. Make sure you check out our tips and tricks for getting the most out of this program.
Benefits
Free to join: Monetise your traffic working with Australia's Online Beauty Store
Commission: Earn 10% on all confirmed sales
Trailing commission: 30 day cookie period
Access to creative: Easy access to branded banners in standard sizes
Datafeed: Updated datafeed available
Trust: Work with an industry leader with high brand recognition and strong onsite conversion
APPLY:
It's so simple to apply for the Adore Beauty Affiliate Program! To apply, simply click through to Rakuten and you will be guided through the application process.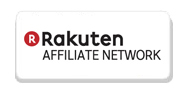 Once approved as an Adore Beauty Affiliate, all you need to do is place links, banners and/or buttons leading to Adore Beauty on your website or blog. Each time a visitor makes a successful purchase by clicking from your website to Adore Beauty, you will earn a 10% commission. If you have any problems with the application process or have any questions, email us at affiliate@adorebeauty.com.au
FAQ:
Q: Why should I join the Adore Beauty Affiliate Program?
A: Firstly, because it's FREE and easy to join, and gives you the opportunity to earn money from doing what you love most, talking about beauty! You will also enhance the value of your website through providing relevant ads and offers to your visitors. We provide you with all the links, banners, buttons and pictures that you'll need. You have control because you choose which links and banners you want to use on your site and where to place them. We take care of everything else: fulfilment, customer service and tracking the sales.
Q: How is my commission calculated and paid to me?
A: Our affiliate providers, apd and Rakuten, automatically calculates your commissions and arranges payment to you on a monthly basis. You can check the commissions you've earned anytime in your account.
Q: What are the requirements to join?
A: To qualify for our affiliate program, your website or blog must meet the following criteria:
No offensive content (e.g. pornography, foul language, etc.)
No popup ads
No gambling or ads for gambling
No coupon/deals sites
Q: Who can I talk to if I have a question about the affiliate program?
A: Email affiliate@adorebeauty.com.au and we will be happy to help!