Australia's Biggest Beauty Democracy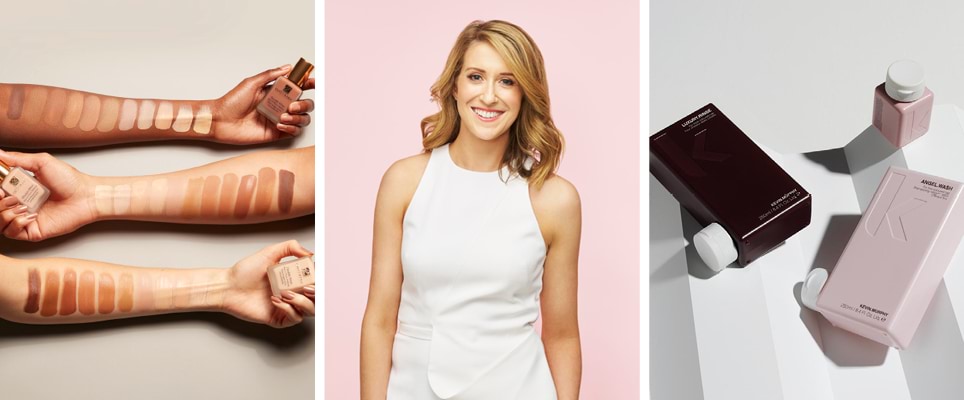 What is Adore Beauty?
Adore Beauty is Australia's longest-running online beauty store, and an official stockist of over 165 leading global beauty brands.
What do we do?
Adore Beauty is a beauty democracy; in other words, we put YOU in control of which brands you decide to buy, rather than making the decisions for you. Our massive range of products (over 12,000, last time we counted!) includes high-end department store brands, professional salon brands, hard-to-find cult brands, and everyday affordable brands.
So you can mix and match to your heart's content.
But most importantly, we do our darnedest to help you make great choices. We have a service team of beauty junkies ready to help you out with help on live chat (or email, phone, or social media); we'll give you plenty of opportunities to try before you buy with gift with purchases and minis; and we're constantly improving our website with handy little tools like our foundation shade matcher (which you'll find near the swatches when you shop a foundation).
Why do we do it?
Beauty is about confidence. We think you all deserve to bounce out the door every morning feeling fabulous. We also think you're smart, and you don't need to be bossed around by a pushy sales assistant. Nor should you have to ask for permission to buy a product that's locked away behind a counter. We want you to feel confident every day, and we want to give you the empowering beauty shopping experience that you deserve.
Who's behind Adore Beauty?
In early 2000, at the tender age of 21, beauty junkie Kate Morris decided to start Australia's first online beauty store from her garage in Melbourne. A university job on the cosmetics counters led Kate to realize that most women found department stores intimidating. She borrowed $12 000 from her boyfriend's parents and set about building a disruptive new shopping experience that would empower beauty consumers. Kate has received many awards and accolades, including Telstra Young Businesswoman of the Year for Victoria in 2010, and the Business Innovation Award for Victoria at the Telstra Business Women's Awards in 2014. Kate was inducted into the Australian Businesswomen's Network Hall of Fame in 2015.
Our promise to you
We'll bring you the biggest range of brands that we possibly can so that you can choose what YOU want. We want you to love all your beauty purchases, so we're constantly working towards making the Adore Beauty experience as helpful as possible. Our service team are brand-agnostic, and don't have sales targets or commissions - they just want to help! Shopping with Adore Beauty gives you the opportunity to go on a beauty adventure to try new things - we offer gifts with purchase & deluxe trial sized products.
We'll always keep our promises - and if we ever let you down, just tell us and we'll fix it.
Things you'll love
Free shipping Australia-wide.
Official stockist of every brand we carry – no parallel imports or fakes.
100% Australian-owned and operated.
Sign up for access to weekly deluxe gifts and trial sizes.

Get in touch
Phone: (03) 9344 1671 ; (SMS) +61 436 436 276
Email: service@adorebeauty.com.au
Address: Adore Beauty HQ,
Level 1, 421 High St Northcote VIC 3070
Business Hours: 9am until 5pm, Monday - Friday, 9am until 4pm, Saturday