When an item is being express shipped to you, it's being sent via air freight so that we can get it to you as quickly as possible!
However, on some of our product pages, you may notice a little flammable icon below the 'add to bag' button.
It's circled here in red: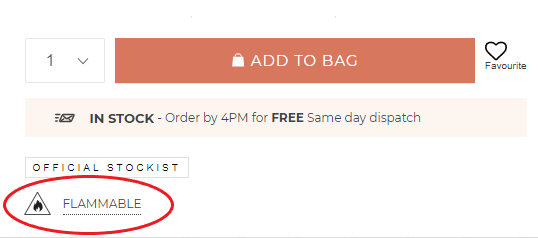 Any item on our site that you see with this icon is considered a 'dangerous good'
So, in order to keep our couriers safe, these items are limited to travel via road freight and are therefore restricted to standard shipping.