If you've reached the end of our checkout section but aren't sure if your order was successfully completed, please make sure to check your inbox for a confirmation email(it can take 5-10 minutes or so). Have a look inside your junk/spam/quarantine folders as occasionally our emails can hide in there!
If you have an Adore Beauty account, please log in and you should be able to locate your order under 'My Account' - this can be found in the top right-hand corner. If you hover your mouse on the down arrow next to the shopping bag, a drop-down should appear. If you don't have an account with us, it's a super-easy way to keep track of your orders! :)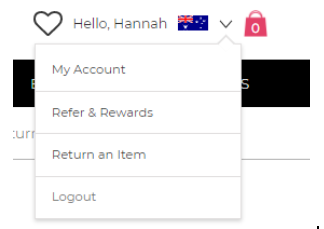 If you've used Afterpay, Paypal, Klarna or ZipPay, please log into your account and there should be an order number or transaction ID for Adore Beauty confirming your order was successfully placed. For card payments, please check your internet banking.
Very rarely, if our team is unable to locate your pending transaction in our payment system, it's most likely the order was unsuccessful and the pending amount should appear back into your account shortly. If in doubt, we may ask you to check with your bank that the issuing card used is with.
If you are ever unsure, please contact our Customer Experience Team to confirm whether your order has been successful. You can use our Live Chat, call us on (03) 9344 1671 and leave a voicemail, send us an SMS on +61 436 436 276, or email us at service@adorebeauty.com.au